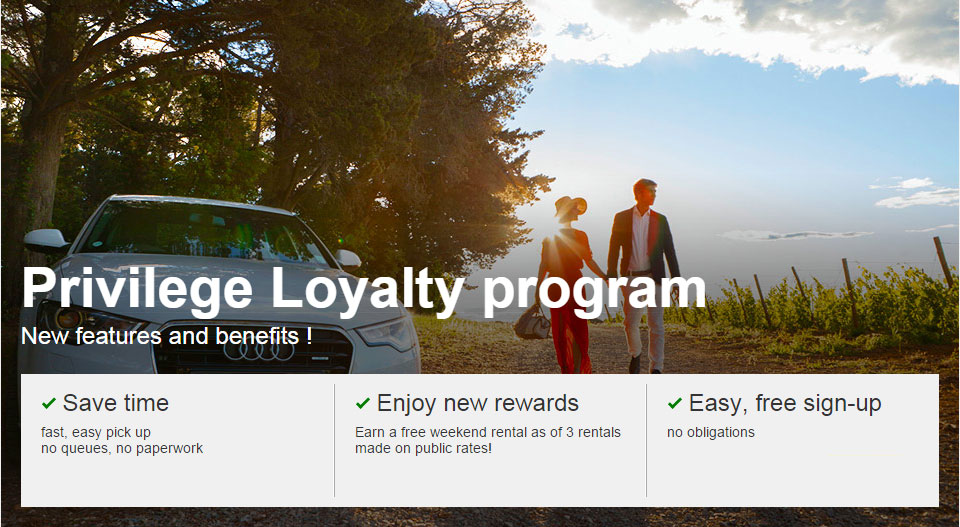 (1) rentals which count for the rewards are rentals made on public rates. Rentals on promotional rates or corporate/partnership negotiated rates are not counted towards the reward benefits.
(2) All rentals – public rate rentals and promotional or negotiated rate rentals - are counted towards the next Tier upgrade. (3) Full ReadyService with master rental agreement is applicable for members with a complete profile including all (4) once enrolled in the Privilege program, just click on the dedicated Accor link in your online My Europcar section.
Login to check your profile and update your email address to make sure you receive the new program rewards!
Login